Founded in 2015, Pokeworks has quickly become one of the fastest-growing premium  fast-casual Brands in the US and the largest brand in the segment with locations across the United States and other countries.
Poke is a unique, native Hawaiian dish traditionally made from diced seafood, frequently tuna, salmon or octopus, marinated with soy sauce, sesame oil, and other seasonings.
Pokeworks is on a mission to introduce and popularize poke through customized, healthy, and delicious quick meal options. Our signature Poke Your Way™ customer assembly line allows customers to customize their poke bowls, burritos, and salads.
Our innovative, chef-inspired, and millennial-approved menu has 4 pillars that keep guests coming back for more.
Fresh. Supporting our customers' lifestyles with only the freshest and highest-quality ingredients.
Fast. Healthy options on the go that can be prepared efficiently and quickly.
Bold. Proprietary sauces and flavors inspiring repeat visits (According to a recent customer survey, the average customer eats at Pokeworks once a week)
Customizable. Making it easy for customers to Poke Your Way™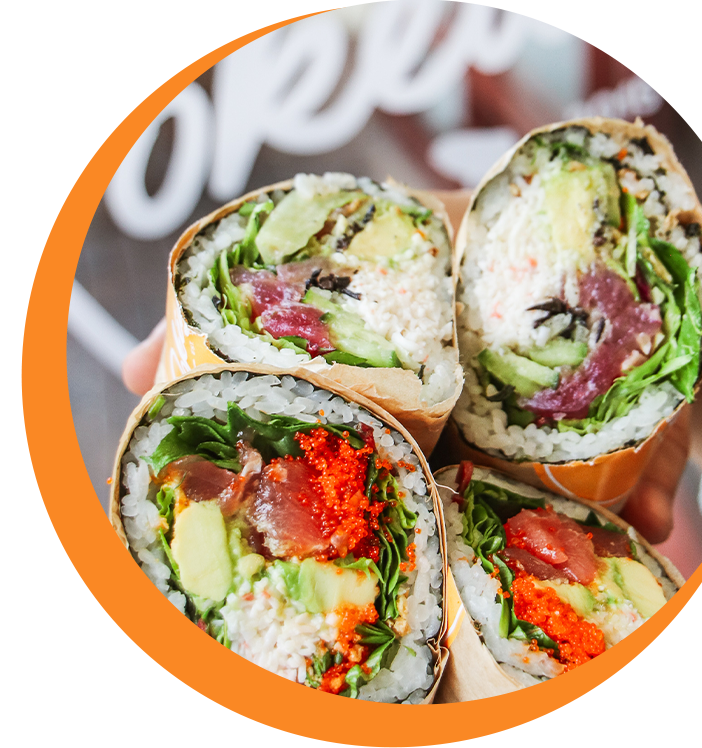 Pokeworks is designed to compete well and overcome challenges food service franchisees experience.
Small footprints. At an average of only 1800 sqft, Pokeworks restaurants have low overhead, low break-even, and low construction costs.  Franchisees have less real estate exposure than many other concepts.
High volume. In 2021, average company store locations exceeded $1MM+ in sales.  See FDD for more details.
Low entry cost. A target Pokeworks turnkey investment starting at $386K. 
High Sales to Investment Ratio.
Small payroll roster. Pokeworks operates with fewer employees than many other QSR restaurants.
High ticket and check average. Tickets average $14-$18, check average is over $20.
High customer frequency. According to a recent customer survey, the average Pokeworks customer visits a location once a week or more.
Trend forward.  Our customers are educated and affluent Millennials, Gen X and Gen Y and Pokeworks has invested in industry-leading digital technology to attract these guests and keep them engaged.
We hit the tipping point.  We are the largest and fastest growing brand in a rapidly expanding $1 Billion dollar segment. 
Our inaugural international expansion was a Master Franchise Agreement in Mexico with our first store opening in 2019.
Our second international expansion took us 5,000 miles from Hawaii again, but in the opposite direction! We opened in Taipei, Taiwan in March 2022.
Most recently we've signed a master franchise agreement in Canada, with the first store scheduled to open in 2023 and plans to build 50 stores over the next several years
ranked #1 poke franchise *
Join other highly accomplished multi-unit franchise owners today. Let's get started!